Announcing My Zoom Tutorials+ Master Class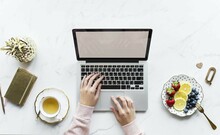 I'm very excited to announce my Zoom Tutorials+ Master Class starting April 14.
Every Wednesday we will meet at 7:00 pm to review the course material from my BC Real Estate Master Class and have a class discussion via Zoom.
We will spend the first part of the class reviewing the law chapters. The second part of each class will be spent reviewing math chapters. 
This option is perfect for those of you who prefer a classroom experience - without the classroom! 
If you are planning on writing the BC Real Estate Exam this year, you'll be well prepared in time for the exam.
I look forward to seeing you there!